Filter Process Water Containing

Treat Process Water in Real Time to Create:

Concrete process water travels through the Hydro Carbonic Purification system to be treated with CO2, a patent pending reactor, a series of three carbon-based filters, and a UV treatment that greatly reduces nitrates, sediments, and bacteria.
The pH of the process water is neutralized after treatment from the system and is considered potable recycled water that meets ASTM C1602/1602M-18 Standard Specification for Mixing Water Used in the Production of Hydraulic Cement Concrete.
Process water is converted to clean, usable water in real time at a rate up to 86 gallons per minute.
The Hydro Carbonic Purification system is contained in an insulated format for year-round operation.
A zero water discharge concrete manufacturing facility can be achieved.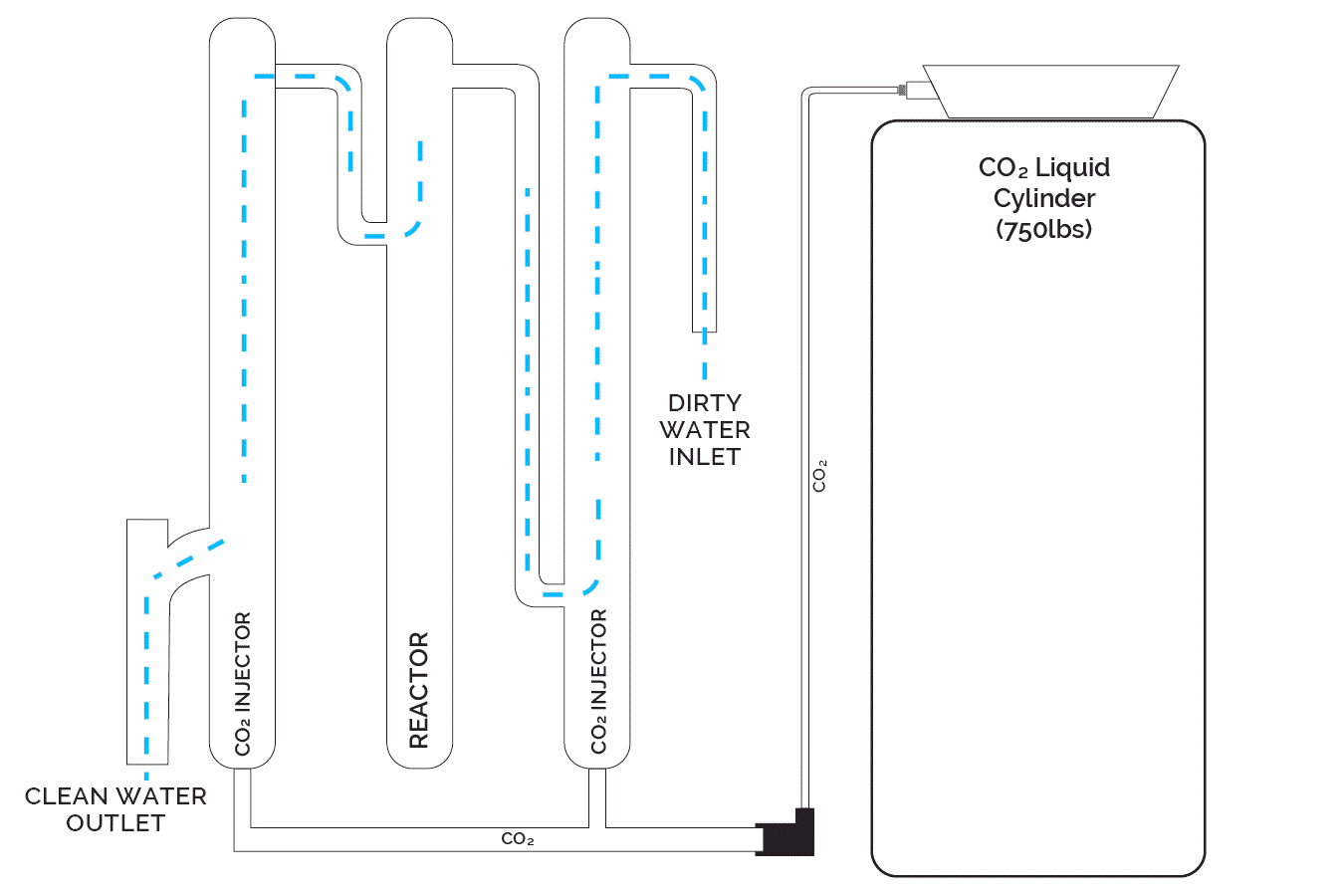 Eliminating waste has been a key focus for our company; the HCP system has allowed us to recycle process water that was previously discarded, while still meeting our ASTM specifications.
Our company strives to lead the charge for sustainability in our industry. With the Hydro Carbonic Purification system in our tool belt, we've been able to meet our goal of creating zero water discharge concrete plants!
What They Say
Clients Testimonials